Details

Category: Local News - NYC/NJ/CT
Thursday, 17 May 2018 12:07
Written by Hal Turner
Write a comment
New Jersey State Police are confirming a very serious motor vehicle accident on Interstate 80 at mile post 25 in Mount Olive, NJ involving a school bus and a dump truck.  
Details as they become available . . .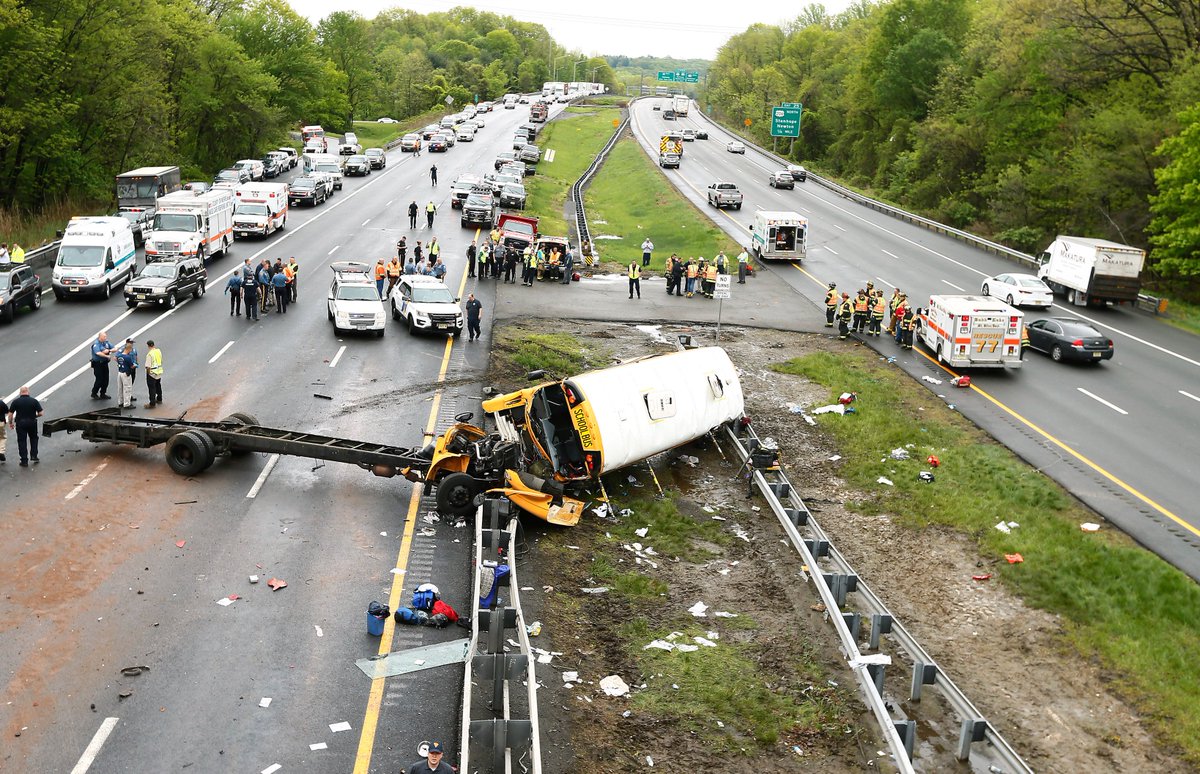 UPDATE 12:08 PM EDT --
The spokeswoman for Morristown Medical Center in Morristown, New Jersey, confirms they are receiving patients from the bus accident.
"We are receiving patients," Elaine Andrecovich said.
Andrecovish would not confirm whether the patients are minors or adults, but said there is a children's hospital on site. No further details were available at this time.
UPDATE 12:15 PM EDT --
Mount Olive Mayor Rob Greenbaum described the scene of the crash as "horrific."
Greenbaum was overlooking the scene nearby.
Mount Olive Mayor Rob Greenbaum told HLN he received an emergency response notification that people were possibly ejected in the crash, though he couldn't say from which vehicles.
Greenbaum, who is near the crash but has not been provided access to the scene, said he received the notification between 10 a.m. and 10:30 a.m.
The bus appears to be owned by the Paramus Board of Education, he said.
UPDATE 12:55 PM EDT --
The bus originated from Eastbrook Middle School in Paramus.  CONFLICTING reports say:
a) Two people with life-threatening injuries, AND;
b) Two killed.  
So at this time, I cannot confirm if the two are alive or dead.
VIDEO