Intel for Subscribers only --
The government of Venezuela is now deploying its Russian-made S-300 air defense system.
Satellite imagery shows the commencement of deployment at an air base in Venezuela, about 100 miles south of the capital, Caracas.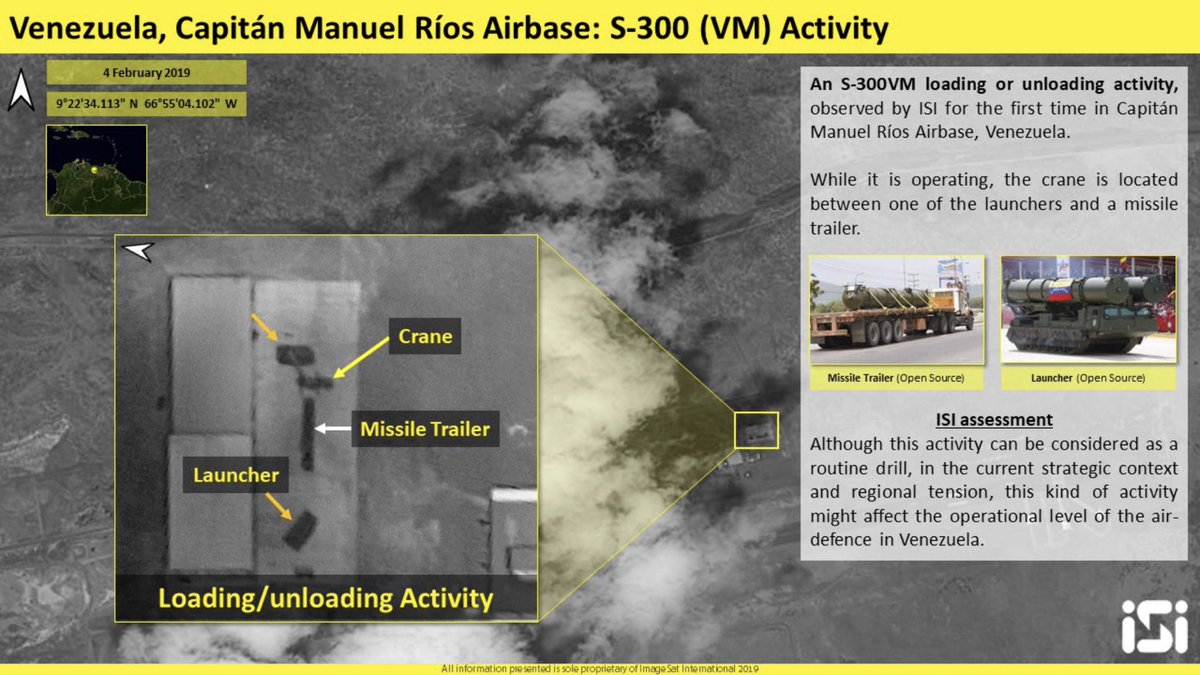 The deployment is taking place at the Capitan Manuel Rios Airbase airbase shown on the scalable map below:
One does not begin deployment of air defenses unless one is fearful of attack.
They are right to be fearful as reported by this web site to subscribers, HERE