Authorities in Venezuela claim they intercepted a "US Weapons Shipment" destined for militants, but the size and scope of the shipment is so small as to be indicative of a private citizen sending it, not a government-sponsored shipment.
US supplied weapons were discovered at the storage yard of Arturo Michelena International Airport in the Venezuelan city of Valencia, the Interior Ministry of Venezuela said Tuesday. 19 rifles and 118 magazines, high-caliber ammunition, as well as 90 radios and six mobile phones were seized after allegedly arriving on a commercial air flight from Miami.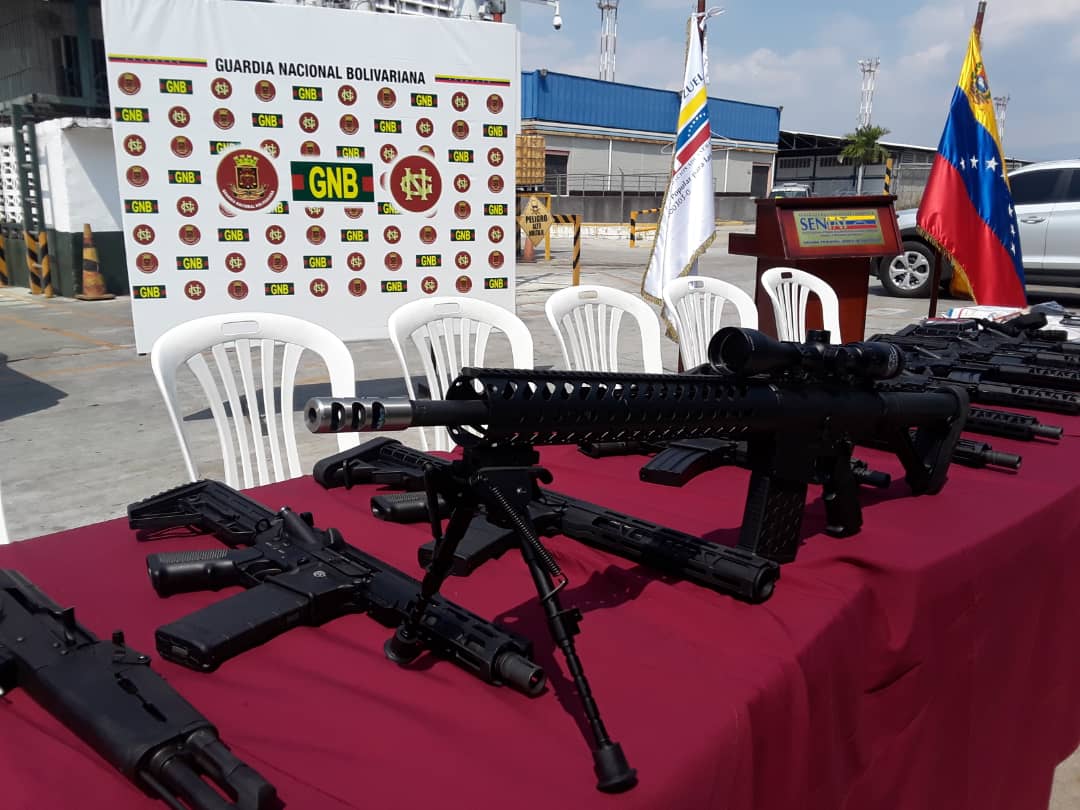 According to Pentagon Spokesman Lt. Col. Jamie Davis, the United States government had no part in the shipment.
For the record, the Pentagon spokesman said "We are monitoring the situation in Venezuela and stand ready if needed."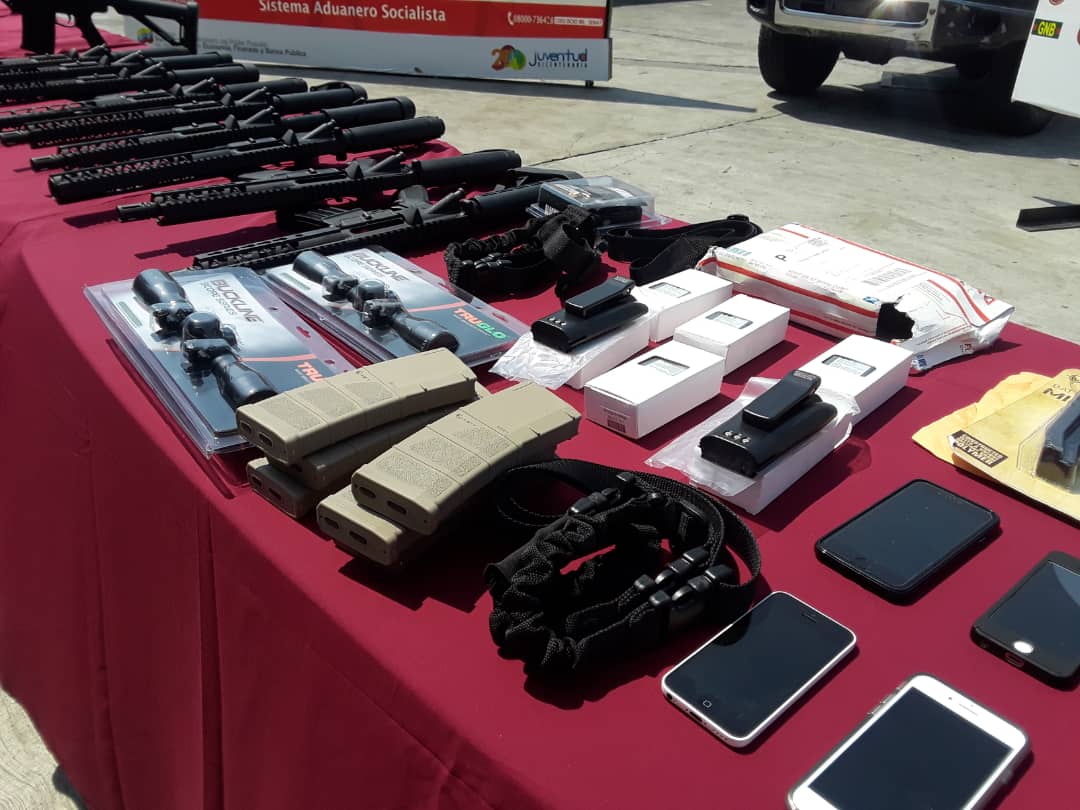 Hal Turner COMMENTARY
This reporter commented to the Lt. Col. that - in my view - if the US sent an actual shipment, it wouldn't be 19 rifles, it might be more like 19 OCEAN CONTAINERS FULL OF RIFLES, and both the Lt. Col. and I had a good laugh.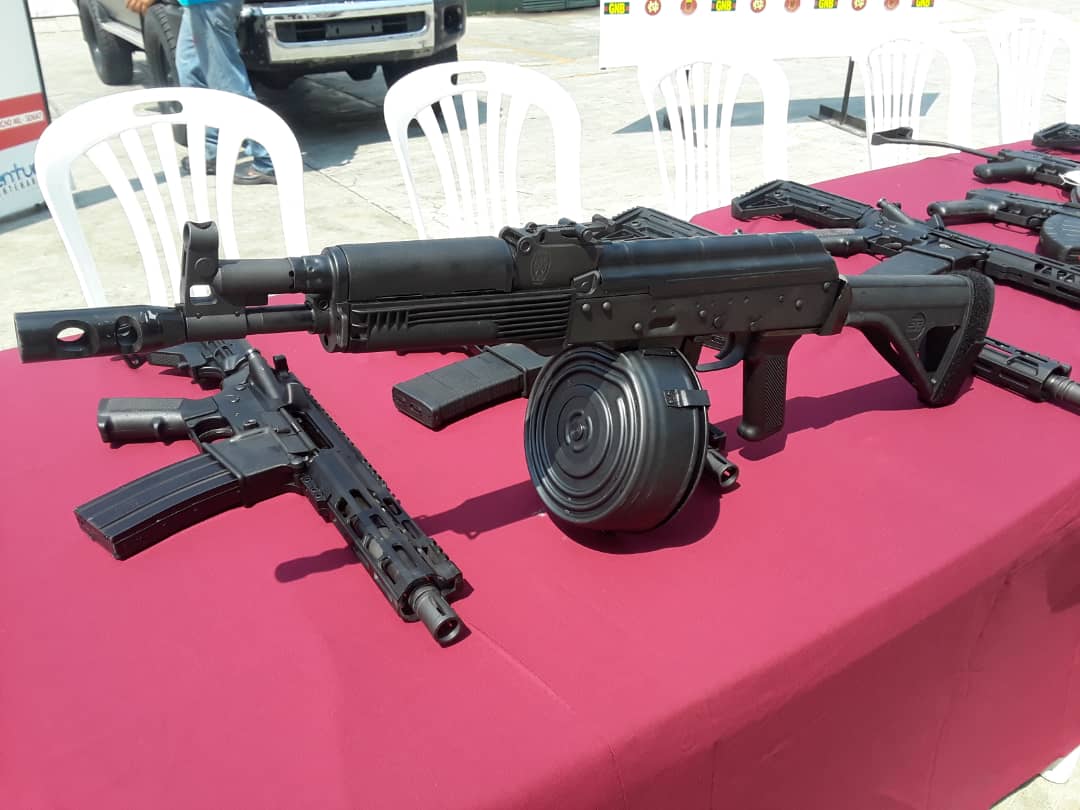 On its face, this shipment is so pathetically small that virtually ANY American citizen could have sent it.   Americans can buy unlimited quantities of such weapons. While it would violate American law for such citizens to export the weapons, it is certainly too small to involve government.
This "news" issued by the socialist cabal in Venezuela seems to be little more than propaganda.  But that's just this reporter's view.
 ------------------------
Note from Hal Turner
I need YOUR help to keep this endeavor alive.   Please subscribe for $1 a week billed quarterly ($13) HERE or $5 a month HERE. We accept ALL Credit Cards thru "STRIPE" or you can use Paypal.  (If you are having trouble with your subscription since the changeover of this site, please email This email address is being protected from spambots. You need JavaScript enabled to view it. )

If you cannot or do not use online financial transactions, you can still subscribe: When you get to the part about Payment Method, just select OFFLINE PAYMENT.  This will create your account but put it on HOLD until your payment arrives.   You can send cash, check or money order to:

HAROLD TURNER
1906 Paterson Plank Road
North Bergen, NJ  07047
USA


If subscribing is not for you, then maybe a one-off Donation is possible?  Please use the link or the BUTTON below it to donate via Credit Card (as a Guest) or by using your Paypal Account:    https://paypal.me/HalTurnerShow