Amsterdam Police are responding to an attempted aircraft hijacking at Schipol Airport.
Numerous reports claim at least one hijacker - and possibly three - placed knives to the throats of people as the aircraft was boarding for takeoff.
Reports also say the Captain of the plane hit the hijack code on the aircraft transponder while the plane was at the gate, which triggered major police response.
At this time, Schipol airport is on GROUND HOLD for all aircraft.  No takeoffs or landings.
Terminal D is now CLOSED by police.   Here is an image from inside that terminal: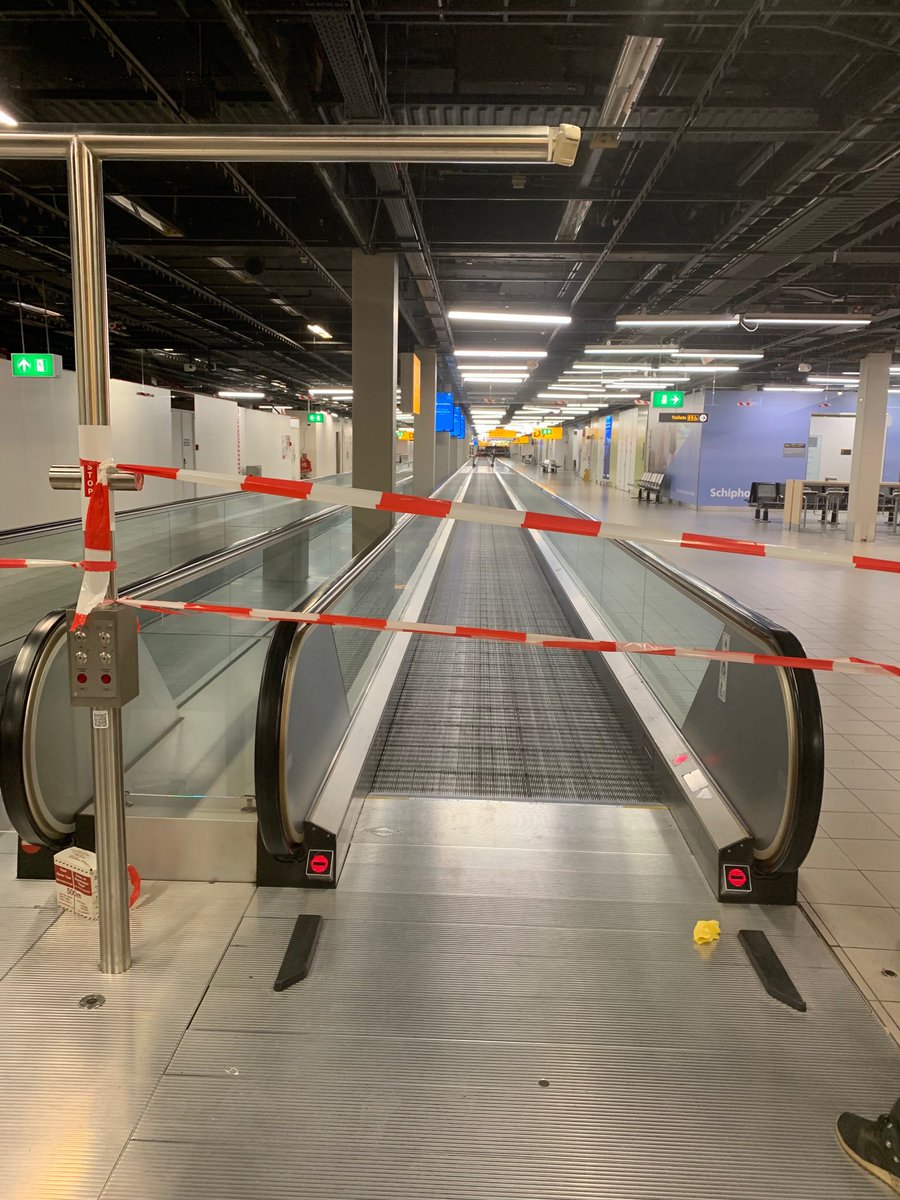 The plane involved is presently at Terminal D, Gate 7.
This is reportedly a photo of the actual plane involved:
The flight schedule shows this aircraft was supposed to fly from Amsterdam to Madrid, Spain as the attempted Hijacking began.
Local sources say the plane could be Air Europa flight number UX1094 from Amsterdam to Madrid.
There is reportedly a HOSTAGE SITUATION now onboard.
More details as they become available.  Check for updates below . . .
UPDATE 3:02 PM EST --
Police on scene.  SWAT on-scene. Fire Department on-scene. Multiple EMS Ambulances on-scene.  F-16 Fighter jet sortied and flying above the airport in case air support or intercept is needed.  
Nearby fire trucks: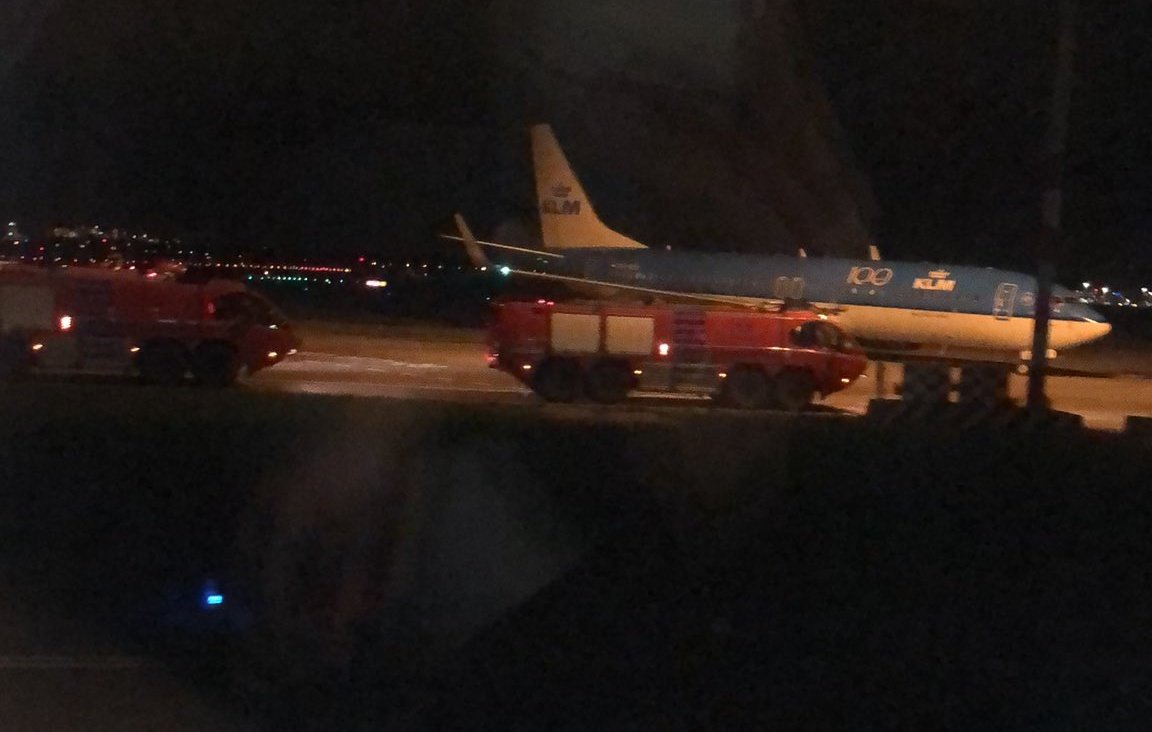 UPDATE 3:25 PM EST --
Passengers and crew safely taken off plane.
UPDATE 3:30 PM EST --
Authorities in Amsterdam are now calling this entire situation a "FALSE ALARM."   
Hal Turner Remark: Bullshit!  There is no possible way to enter the Hijack Code (7500) on an aircraft transponder BY MISTAKE.  Aircraft Captains don't make mistakes like that while parked at a gate.  I think this is now a cover-up.   Authorities don't want to have to explain how three guys got knives through security, so they're saying it never happened.
Now that you have read this story, please PAY for what your visit has cost this site by clicking one or more of the ads below which generates Advertiser revenue of two to three cents per click - no purchase necessary by you -- and helps offset operating costs for this web site.
When YOU read a story here, the web hosting company charges us for "data transfer / Bandwidth" to convey the material to you.  Without your help by clicking an ad below, this web site would be in danger of shut down from the data transfer charges.  Please click any ad below to offset the cost of bringing this news to you.