Iraq has descended into civil chaos with protesters in Baghdad being shot dead by government security forces.  More than thirty (30) people are confirmed dead and more than one-thousand (1,000) are confirmed injured from government gunfire.
Video below shows the horror:
Developing, check back for updates. . .
UPDATE 9:41 AM EDT--
Unrest in Iraq escalating quickly. Protests continue despite a curfew, internet blackout. Security using live ammunition. Reports of shooting at Baghdad airport. Toll has risen to 31 dead.
Iraqi demonstrators accuse pro-Iranian parties of firing shots at them and suppressing demonstrations
Iraq protests against corruption and pro Iran militia Hashd in Baghdad today.

Demonstrations in Baghdad against the Pasdaran and Hashd means that the city is filled with resistance against the Iran Regime.
INTERNET BEING CUT OFF: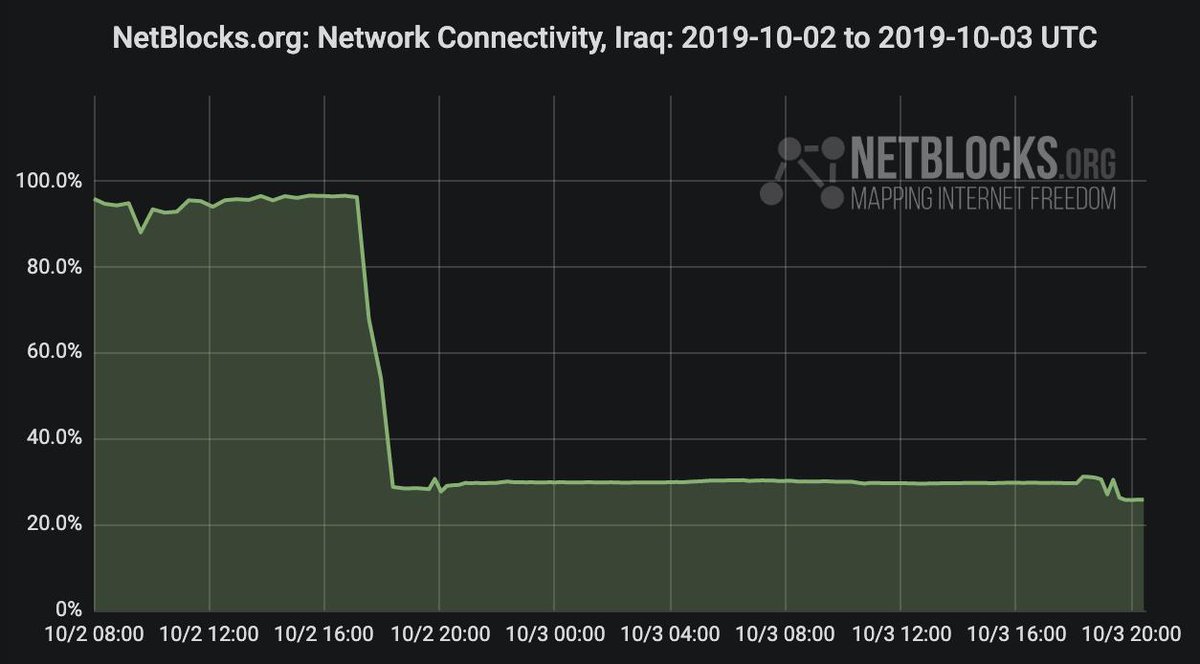 UPDATE 9:45 AM EDT --
Iraqi protester says:
"Those who're firing towards us are not Iraqi, they speak Persian and they're Iranian"
Another one shouts:
"Baghdad is free, Hey Iran! Get out!"
Kuwait urges its citizens to leave Iraq immediately.