There has been a train derailment, with fire, and a rail bridge collapse in Tempe, Arizona.
Fire and rescue crews are on the scene of the incident.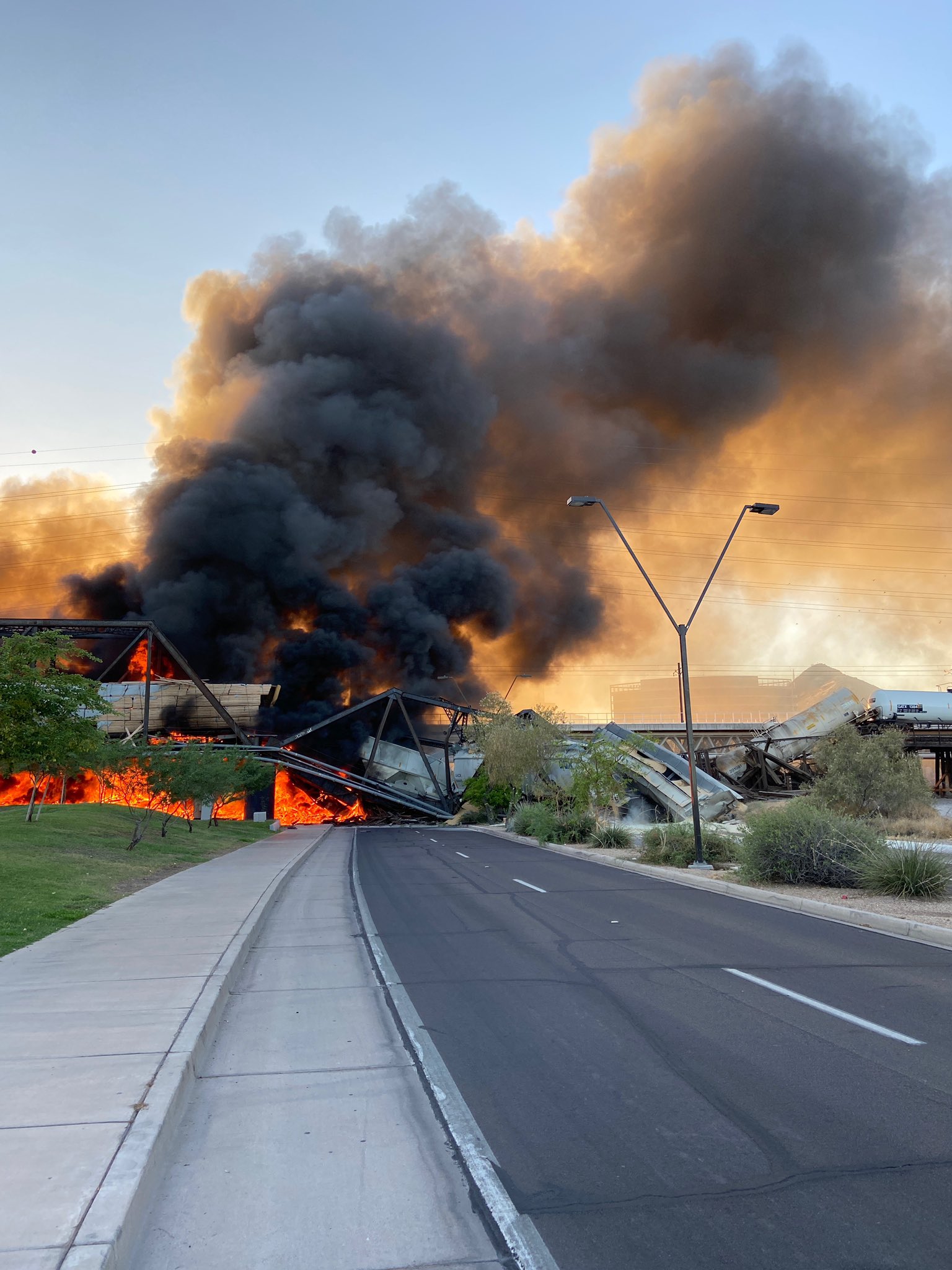 Images from the scene show locomotives and rail cars - loaded with lumber - burning. 
Several tanker cars carrying unknown substances are derailed and hanging from a portion of the rail bridge which collapsed.