The complete political HOAX foist upon the entire United States by Hillary Clinton, her political campaign and her Democratic Party is about to come tumbling down right on top of all of them.   Special Counsel Robert Mueller III has submitted his report on alleged "Russia Collusion" and his Office will not be Indicting anyone further.
EDITORIAL
The report has been delivered to Attorney General Robert Barr.  He is expected to brief Congress as early as this weekend.  What's to Brief?  "There was no collusion between the Russia government and the Trump campaign during the 2016 Presidential Election."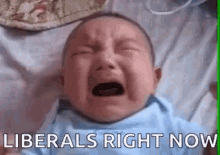 When that piece of reality hits Congress, the Democrats will finally realize they are about to be swept out of office for perpetrating a HOAX upon the American people for over two full years.   Lie after Lie after Lie they spoke to the press and to the American people.  They tore this nation apart politically to the point where Democrats and ignorant Liberals (is there any other kind)  began doing violence to Trump supporters.  Literally hundreds of cases of Democrat-on-Republican violence need to be paid back.
The real question now is What consequence will the Democrats face for attempting to DEFRAUD THE AMERICAN PEOPLE of their duly elected President?
If the Department of Justice cannot or will not hold them accountable, then what VIGILANTE ACTION should the American people take on their own?
After all, the Democrats will have to come out of their holes to campaign publicly; they'll be easy to get to for any Americans who desire to apply vigilante justice.
With Mueller's report now submitted, the country lurches closer and closer to outright Civil War.  You see, when finally confronted with the reality of their lies, the liberals and Democrats will likely lose their minds - and their self-control (what little they have) . . . .
Remember: Saint Bob Mueller was supposed to be the Democrat's Saint Nicholas and deliver an impeachment into their stockings for a Christmas present.

Instead all they got was a lump of coal and a gift certificate to the local Sonic for a nothing burger.

Man, the meltdowns are going to be better than election night 2016. It's just like Hillary losing all over again.